MYORDERS is a computer based ordering switch that connects Pathology buyers with Suppliers of pathology products.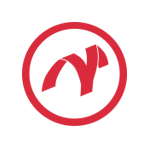 MYORDERS is powered by E2 Solutions which develops business applications on Microsoft Platforms.
The E2 board consists of Dr Martin Gill, (Ear Nose and Throat Surgeon) as the Chairman, supported by Craig Ryall the Managing Director and Dr C.Joseph Director.
E2 qualifies as a level 4 enterprise according to the Codes of Good Practice on Broad-Based Black Economic Empowerment with a turnover exceeding ten million Rand per annum.
MYORDERS was developed during 2004 to replace traditional faxes.
The buyers for Ampath and Pathcare laboratories utilize MYORDERS to transport purchase order requests valued at over one billion Rand per annum from their computer systems to more than 100 product suppliers.